218 - My new favourite shop.
Etsy is a wonderful and horrible place at the same time. Wonderful because you get to see all these amazing things that people have made. Horrible because it makes me want to spent a lot of money.
Thanks to a post on
The Dainty Squid
(that blog is proving very useful lately) I stumbled across a shop called
Sugar Cookie
. The Dainty Squid featured a picture of a couple of Sugar Cookie's lovely wooden brooches, so I hopped on over to check out the rest of her products.
I practically squealed with excitement when I saw this little guy.
I have had a picture of Flossy on my Pinterest for months now, and I've always loved him. And now I know where I can buy him, I must own him! At £7.91, he's quite cheap for something so lovely, however he's a little too expensive to replace all the 50ish paper bobbins I already have on the go. So He'll perhaps be used for one very special thread. Either way, he will be living in my sewing stash after Christmas (when I can buy things again).
However, flossy isn't the only think I love. Check out some more of the awesome items from Sugar Cookie!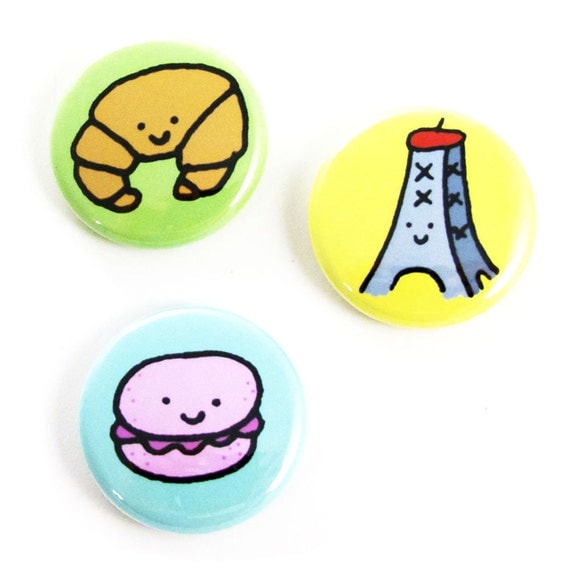 I love French things! Image via
I love everything! Especially Flossy.